Iowa Unveiled
Discover the Allure of the Hawkeye State
Welcome to Iowa, a state that's often underestimated but holds its own charm and surprises.
From rolling farmlands to vibrant cities, Iowa offers a diverse range of experiences for every traveler. Explore the picturesque Amana Colonies, where time seems to stand still, or step into the magic of the Field of Dreams movie site in Dyersville.
Immerse yourself in history at Living History Farms and marvel at the stunning Effigy Mounds National Monument. Discover the bustling capital city of Des Moines with its vibrant art scene and culinary delights.
Whether you're seeking outdoor adventures, cultural immersion, or small-town charm, Iowa has something to captivate every visitor.

Written by: Benjamin Cooper


Iowa State Capitol - A Historic Landmark in Des Moines
Iowa State Capitol - A Historic Landmark in Des Moines
Embark on a journey through history at the magnificent Iowa State Capitol in Des Moines. This architectural marvel is a testament to Iowa's rich heritage and political significance. Marvel at the grandeur of its Beaux-Arts design, adorned with stunning murals, mosaics, and an awe-inspiring golden dome.
Explore the ornate rotunda and immerse yourself in the legislative chambers where important decisions are made. Take a guided tour to learn about Iowa's political past and soak in the panoramic views from the observation deck.
The Iowa State Capitol is a must-visit destination that encapsulates the essence of Iowa's proud legacy.
Address: 1007 E Grand Ave, Des Moines, IA 50319

Explore the Enchanting Maquoketa Caves State Park in Iowa!
Discover a hidden wonderland at Maquoketa Caves State Park, an adventurer's paradise nestled in the heart of Iowa.
Embark on an unforgettable journey through a network of ancient limestone caves, each with its own unique charm and allure. Marvel at awe-inspiring rock formations, crawl through narrow passageways, and witness the natural beauty that lies beneath the surface.
Hike scenic trails, picnic amidst lush greenery, and soak in the tranquility of this natural gem. Whether you're a seasoned spelunker or a nature enthusiast, this park promises an exhilarating and captivating experience.
Address: 9688 Caves Rd, Maquoketa, IA
Discover Romance
The Bridges of Madison County, Iowa!
Fall in love with the enchanting Bridges of Madison County, a picturesque destination that embodies the essence of romance. Immerse yourself in the captivating landscapes as you explore the iconic covered bridges that inspired the famous novel and film.
Stroll hand-in-hand with your loved one, breathe in the fresh country air, and bask in the timeless charm of these historic structures.
Let the beauty of Madison County transport you to a world of love and serenity. Experience a touch of nostalgia and create your own unforgettable love story in this scenic corner of Iowa.
Discover History
Herbert Hoover National Historic Site, Iowa!

Discover History: Herbert Hoover National Historic Site, Iowa!
Description: Step into the life of a president at the Herbert Hoover National Historic Site in Iowa.
Immerse yourself in the history and legacy of Herbert Hoover, the 31st President of the United States. Explore the picturesque grounds, stroll through his humble birthplace cottage, and tour his boyhood home. Gain insights into Hoover's remarkable journey from a small-town upbringing to the White House.
Engage with exhibits, artifacts, and stories that highlight his humanitarian efforts and leadership.
Uncover the fascinating story of this influential figure and experience a piece of American history in West Branch, Iowa.
Address: 110 Parkside Dr, West Branch, IA


Explore the Wonders of the Mississippi at Iowa's Spectacular National Museum and Aquarium!

Dive into an unforgettable aquatic adventure at the National Mississippi River Museum and Aquarium in Iowa! Immerse yourself in the captivating world of the Mighty Mississippi as you discover a treasure trove of fascinating exhibits and interactive displays.
Encounter diverse aquatic species, from playful otters to majestic river turtles, and even get up close and personal with elusive river creatures.
Unleash your inner explorer as you learn about the rich history, ecology, and culture surrounding this iconic river. Embark on an educational and awe-inspiring journey at this must-visit destination in Dubuque, Iowa!
Address: 350 E 3rd St, Dubuque, IA 52001



Immerse Yourself in Academic Excellence at the University of Iowa Campus!

Step onto the prestigious University of Iowa Campus and be captivated by the vibrant atmosphere of knowledge and innovation.
Located in the charming city of Iowa City, this renowned institution is a hub of intellectual curiosity and artistic expression. Explore the beautifully manicured grounds, adorned with historic buildings and modern architectural marvels.
Visit world-class museums, attend captivating performances, and engage with passionate students and faculty.
Experience the rich academic and cultural tapestry that makes the University of Iowa Campus a must-visit destination for learners and enthusiasts alike.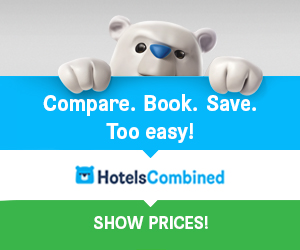 Iconic Art
American Gothic House, Iowa!

Step into a famous painting at the American Gothic House in Iowa.
This charming white farmhouse with its distinctive Gothic-style window became an iconic symbol of American art through Grant Wood's renowned painting, "American Gothic." Immerse yourself in the history and significance of this masterpiece as you visit the actual house that inspired it.
Explore the visitor center, admire replicas of the painting, and capture your own memorable photo in front of the iconic house. Discover the enduring legacy of American art and experience a unique intersection of art and history in Eldon, Iowa.
Address: 300 American Gothic St, Eldon, IA

Immerse in Art: Des Moines Art Center, Iowa!
Unleash your inner art enthusiast at the Des Moines Art Center, a cultural gem nestled in the heart of Iowa.
Explore a world of artistic brilliance as you wander through stunning galleries showcasing a diverse range of contemporary and modern art. Marvel at masterpieces by renowned artists, discover thought-provoking exhibitions, and engage with the vibrant art community. From captivating paintings to captivating sculptures, this center is a haven for creativity and inspiration.
Whether you're an art connoisseur or simply appreciate beauty, the Des Moines Art Center promises an enriching and visually captivating experience.
Address: 4700 Grand Ave, Des Moines, IA
Live Your Baseball Dreams
Field of Dreams Movie Site, Iowa!
Step into the magical world of the beloved film "Field of Dreams" at the iconic movie site in Iowa. Immerse yourself in the nostalgia of America's favorite pastime as you walk on the same field where the movie was filmed.
Channel your inner baseball player, run the bases, and play catch in this picturesque setting surrounded by cornfields. Explore the onsite gift shop, relive memorable scenes, and soak in the spirit of the film that celebrates the power of dreams and the love for the game.
Visit this enchanting destination in Dyersville, Iowa, and make your own Field of Dreams come true!
Address: 28995 Lansing Rd, Dyersville, IA


Marvel at the Grotto of the Redemption, Iowa's Hidden Gem!

Uncover a mesmerizing work of art and faith at the Grotto of the Redemption in Iowa. This architectural wonder, built by Father Paul Dobberstein, is a stunning display of religious devotion.
Explore the intricate grotto complex adorned with glittering minerals, seashells, and fossils, depicting scenes from the life of Christ. Marvel at the breathtaking beauty and craftsmanship that went into creating this unique masterpiece.
Immerse yourself in the peaceful ambiance, stroll through lush gardens, and reflect on the spiritual significance of this extraordinary site. Discover this hidden gem in West Bend, Iowa, and experience a place of awe-inspiring beauty.
Address: 300 N Broadway Ave, West Bend, IA
Pedal Across Iowa's Spectacular RAGBRAI!

Embark on the adventure of a lifetime with RAGBRAI, Iowa's legendary annual bike ride!
Experience the thrill of cycling through breathtaking landscapes, picturesque towns, and rolling countryside.
Join thousands of fellow riders as you pedal your way across the state, immersing yourself in the vibrant spirit of camaraderie and excitement. Enjoy live music, indulge in local delicacies, and explore charming Iowa communities along the route.
Whether you're a seasoned cyclist or a recreational rider, RAGBRAI offers an unforgettable journey that celebrates the beauty and hospitality of Iowa.
Varies each year. Check the official RAGBRAI website for the latest route information.


Embark on a Cultural Journey at Iowa's National Czech & Slovak Museum & Library!
Dive into the rich heritage of Czech and Slovak cultures at the captivating National Czech & Slovak Museum & Library in Iowa. Immerse yourself in a world of fascinating exhibits, artifacts, and stories that showcase the traditions, history, and contributions of these vibrant communities. Marvel at intricate folk art, learn about famous personalities, and explore the museum's impressive collection of literature and historical documents.
Experience the unique flavors of Czech and Slovak cuisine at the on-site restaurant, and don't miss the chance to participate in cultural events and workshops.
Uncover the hidden gems of Central Europe right here in Cedar Rapids, Iowa!
Address: 1400 Inspiration Pl SW, Cedar Rapids, IA
Insider's Guide
20 Local Tips for an Unforgettable Trip
Explore the Bridges of Madison County: Visit the iconic covered bridges and embrace the romantic charm of rural Iowa.

Indulge in Iowa's Foodie Scene: Don't miss the opportunity to savor delicious Iowa pork tenderloins, sweet corn, and mouthwatering steaks.
Attend the Iowa State Fair: Experience the ultimate summer tradition with its carnival rides, livestock shows, live music, and deep-fried treats.
Visit the Amana Colonies: Immerse yourself in the rich history and German heritage of these quaint villages, and don't forget to sample the tasty homemade goods.
Bike the High Trestle Trail: Pedal across the breathtaking High Trestle Bridge and enjoy scenic views of the Des Moines River Valley.
Explore the Loess Hills: Hike the picturesque trails of this unique landform and take in the stunning views of the rolling hills.
Discover the Field of Dreams movie site: Relive the magic of the iconic baseball film and play catch on the actual field in Dyersville.
Marvel at Effigy Mounds National Monument: Witness the ancient Native American burial mounds and enjoy panoramic views of the Mississippi River.
Take a scenic drive along the Great River Road: Enjoy the scenic beauty of the Mississippi River as you drive through charming river towns.
Attend a college football game: Cheer on the Iowa Hawkeyes or Iowa State Cyclones and experience the electric atmosphere of college football.
Visit the Iowa Speedway: Feel the excitement of high-speed racing and catch thrilling NASCAR or IndyCar events in Newton.
Explore the Living History Farms: Step back in time and immerse yourself in the history of Iowa's rural life at this interactive outdoor museum.
Discover the National Mississippi River Museum and Aquarium: Dive into the wonders of the Mississippi River and learn about its rich history and diverse wildlife in Dubuque.
Enjoy outdoor recreation at Pikes Peak State Park: Hike the trails, take in the breathtaking views of the Mississippi River, and don't forget your camera in McGregor.
Attend a local festival: Experience the vibrant culture and community spirit at events like the Des Moines Arts Festival or the Cedar Rapids Freedom Festival.
Discover the John Deere Tractor & Engine Museum: Learn about the agricultural heritage of Iowa and marvel at the evolution of farming machinery in Waterloo.
Learn about science at the Science Center of Iowa: Engage in hands-on exhibits and educational programs that make science fun for all ages in Des Moines.
Visit the Blank Park Zoo: Get up close and personal with exotic animals and participate in interactive experiences at this family-friendly zoo in Des Moines.
Take a Mississippi Riverboat cruise: Enjoy a leisurely riverboat ride along the Mississippi River and soak in the scenic beauty and wildlife.
Shop local at farmers markets: Sample fresh produce, artisanal goods, and support local farmers at farmers markets throughout the state.
Note: While I have provided these recommendations, please ensure to check the latest travel guidelines and restrictions before planning your trip.


I
Some of the stones are limestone quarried from near the site, but the larger granite stones came from Aswan, over 500