Captivating Massachusetts
A Journey through History, Nature, and Culture
After a long and immersive journey through the diverse landscapes and rich heritage of Massachusetts, I am filled with awe and wonder.
From the historic streets of Boston's Beacon Hill to the tranquil shores of Cape Cod, this state offers a captivating blend of history, nature, and culture.
I have explored iconic landmarks like Plymouth Rock and the Salem Witch Trials sites, marveled at the scenic beauty of Cape Cod National Seashore, and delved into the vibrant arts scene in Worcester. Massachusetts has truly left an indelible mark on my traveler's heart.

Written by: Jackson Foster


Unraveling History
Exploring Boston's Freedom Trail
I've just completed an incredible journey along the iconic Freedom Trail in the heart of Boston, Massachusetts.
This historic pathway takes you on a captivating exploration through the city's revolutionary past, showcasing 16 significant sites that played a pivotal role in American history.
From the Massachusetts State House to Paul Revere's House and the Old North Church, each step unveils fascinating stories of freedom and independence.
The red-brick trail winds its way through charming neighborhoods and bustling city streets, offering a glimpse into the birth of a nation. Join me on this unforgettable journey through time!
Address: Freedom Trail Foundation, 139 Tremont St, Boston, MA
A Home Run Experience
Exploring Fenway Park
As a baseball enthusiast, I couldn't miss the opportunity to visit Fenway Park, the legendary home of the Boston Red Sox. Stepping into this iconic ballpark felt like immersing myself in a century of baseball history.
The energy and excitement were palpable as I walked through the hallowed grounds, admired the famous "Green Monster" wall, and soaked in the vibrant atmosphere of passionate fans.
From the classic architecture to the charming quirks, Fenway Park exudes an unmatched charm that captures the spirit of America's favorite pastime.
Join me for an unforgettable journey through baseball heritage!
Address: Fenway Park, 4 Yawkey Way, Boston, MA


Idyllic Escapes
Exploring Martha's Vineyard
I've just returned from a dreamy adventure on Martha's Vineyard, a captivating island off the coast of Massachusetts.
This charming destination is a haven of natural beauty, pristine beaches, and picturesque coastal towns. From the iconic gingerbread cottages in Oak Bluffs to the historic whaling village of Edgartown, Martha's Vineyard offers a delightful blend of quaint charm and seaside allure.
I spent my days cycling along scenic paths, indulging in fresh seafood, and basking in the island's laid-back atmosphere. Join me as we uncover the enchantment of Martha's Vineyard, a true New England gem.
Address: Martha's Vineyard Chamber of Commerce, 24 Beach St, Vineyard Haven, MA
Coastal Bliss
Discovering Cape Cod National Seashore
My recent journey through Cape Cod National Seashore left me in awe of the breathtaking beauty of this coastal haven in Massachusetts. Stretching along the Atlantic Ocean, this pristine landscape offers miles of sandy beaches, towering dunes, and serene marshes.
From the iconic lighthouses of Highland and Nauset to the charming seaside towns of Provincetown and Chatham, Cape Cod National Seashore is a treasure trove of natural wonders. I spent my days exploring scenic trails, spotting seals off the coast, and immersing myself in the rich maritime history of the region.
Join me on this coastal escapade of a lifetime!
Address: Cape Cod National Seashore, 99 Marconi Site Rd, Wellfleet, MA
The Birthplace of New England
Unveiling Plymouth Rock

After an incredible journey through Massachusetts, I couldn't miss the chance to visit Plymouth Rock, a historic landmark steeped in significance.
This legendary rock symbolizes the arrival of the Pilgrims aboard the Mayflower in 1620, marking the beginning of New England's colonization. Standing before this iconic piece of history evoked a profound sense of awe and reflection.
Surrounded by the picturesque waterfront and quaint streets of Plymouth, the rock serves as a powerful reminder of the courage and resilience of those early settlers.
Join me on this pilgrimage to Plymouth Rock, where the spirit of America's beginnings lives on.
Address: Plymouth Rock, 79 Water St, Plymouth, MA
Exploring the Intellectual Oasis
Harvard University

As my journey through Massachusetts comes to an end, I couldn't miss the chance to immerse myself in the rich academic legacy of Harvard University in Cambridge.
This renowned institution stands as a beacon of knowledge and innovation, with its storied history and esteemed alumni.
Roaming the hallowed halls, I felt inspired by the intellectual energy that permeates the campus. From the iconic Harvard Yard to the impressive libraries and museums, every corner exudes a sense of scholarly excellence.
Join me on this intellectual odyssey, as we delve into the world of Harvard and embrace the pursuit of knowledge.
Address: Harvard University, Cambridge, MA
Unveiling the Dark Mysteries
Salem Witch Museum

After an enthralling adventure through Massachusetts, I couldn't resist delving into the captivating history of the Salem Witch Trials at the Salem Witch Museum.
This immersive museum offered a mesmerizing journey into the chilling events of the 17th century, where hysteria and superstition gripped the town.
Through interactive exhibits and informative presentations, I unraveled the stories of the accused and gained a deeper understanding of this haunting chapter in American history.
The museum's thought-provoking displays left me contemplating the consequences of fear and the importance of tolerance. Join me as we unravel the enigma of the Salem Witch Trials at the Salem Witch Museum.
Address: Salem Witch Museum, 19 1/2 Washington Square N, Salem, MA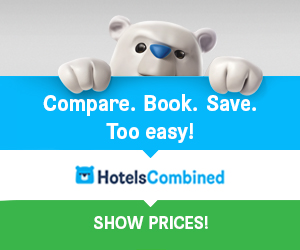 Reaching New Heights
Mount Greylock State Reservation
Embarking on a thrilling journey through Massachusetts, I ventured to Mount Greylock State Reservation, a majestic destination that left me in awe.
As I ascended the trails, the landscape transformed, revealing breathtaking vistas of rolling hills, dense forests, and cascading waterfalls.
Reaching the summit of Mount Greylock, the highest peak in Massachusetts, I was rewarded with panoramic views that stretched as far as the eye could see.
This serene and enchanting natural wonder offered a tranquil escape from the bustling city life. Join me as we embrace the beauty and serenity of Mount Greylock State Reservation.
Address: Mount Greylock State Reservation, 30 Rockwell Rd, Lanesborough, MA
Stepping Back in Time
Old Sturbridge Village

Immersing myself in history, I embarked on a captivating journey at Old Sturbridge Village, a living museum that transported me to the 19th century. Walking through the charming village, I encountered costumed interpreters, bustling farmyards, and traditional craftspeople.
The air was filled with the aroma of freshly baked bread and the sound of horseshoes clattering on cobblestone streets. From exploring authentic homes to witnessing historical demonstrations, every corner revealed fascinating insights into the past.
Old Sturbridge Village truly captured the essence of colonial New England, making it a must-visit destination for history enthusiasts and curious travelers alike.
Address: Old Sturbridge Village, 1 Old Sturbridge Village Road, Sturbridge, MA
Serene Splendor
Exploring the Berkshires

Tucked away in western Massachusetts, I discovered a hidden gem known as the Berkshires.
This enchanting region captivated me with its picturesque landscapes, vibrant arts scene, and rich cultural heritage. From the breathtaking peaks of Mount Greylock to the charming towns of Lenox and Stockbridge, each corner of the Berkshires exuded tranquility and charm.
I explored world-class museums, attended captivating performances at the Tanglewood Music Center, and indulged in farm-to-table delights at quaint local eateries. The Berkshires truly offered a harmonious blend of natural beauty and artistic inspiration, making it a perfect retreat for rejuvenation and exploration.


Boston Common
Where History Meets Recreation
My journey through Massachusetts led me to the heart of Boston, where I discovered the historic and vibrant oasis known as Boston Common.
As America's oldest public park, Boston Common carries a rich heritage and a serene beauty that invites both locals and visitors alike.
Strolling along the tree-lined paths, I marveled at the iconic Frog Pond and admired the statues and monuments that pay homage to the city's past.
Whether enjoying a picnic on the expansive lawns, ice skating in winter, or simply savoring the peaceful atmosphere, Boston Common is a true haven in the bustling city.
Address: 139 Tremont St, Boston, MA
New England Aquarium
Dive into an Ocean Adventure

My Massachusetts journey reached new depths as I explored the mesmerizing world of marine life at the New England Aquarium in Boston. From the moment I stepped inside, I was captivated by the vibrant displays of colorful fish, graceful sea turtles, and majestic sharks.
I marveled at the mesmerizing underwater tunnel, where I felt surrounded by a kaleidoscope of aquatic wonders. The interactive exhibits allowed me to touch stingrays and learn about marine conservation.
It was a truly immersive experience that left me in awe of the ocean's beauty and the importance of protecting it.
Address: 1 Central Wharf, Boston, MA


USS Constitution Museum
Unveiling the Legacy of Old Ironsides
As my Massachusetts adventure came to a close, I couldn't resist exploring the rich maritime history at the USS Constitution Museum in Boston.
This enchanting museum pays homage to the legendary warship, Old Ironsides, and its pivotal role in American history. Walking through the exhibits, I learned about the brave sailors who sailed her, the epic battles fought, and the ship's remarkable preservation.
From interactive displays to authentic artifacts, the museum brought the story to life, igniting a sense of pride in our nation's naval heritage. It was a captivating journey through time, leaving me with a deep appreciation for those who have served.
Address: Building 22, Charlestown Navy Yard, Charlestown, MA


Nantucket Island
A Seaside Escape of Endless Charm

As my epic journey across Massachusetts came to an end, I found myself enchanted by the timeless beauty of Nantucket Island. This idyllic coastal retreat captivated my senses with its pristine beaches, quaint cobblestone streets, and iconic lighthouses.
From exploring the charming town center filled with boutique shops and art galleries to strolling along the windswept shores, every moment on Nantucket felt like stepping into a postcard. The island's rich maritime history and preserved architecture added a touch of authenticity to its allure.
Nantucket truly beckons to the soul, offering an escape into a world of serenity and natural splendor.
The Museum of Fine Arts
A Journey Through Artistic Brilliance
After immersing myself in the rich cultural tapestry of Massachusetts, my final stop was the Museum of Fine Arts in Boston. This world-class institution left me in awe with its vast collection spanning centuries and continents.
From ancient masterpieces to modern works of art, each gallery held treasures that ignited my imagination and stirred my emotions. The museum's impeccable curation and stunning exhibits showcased the ingenuity and creativity of artists from around the globe.
As I wandered through the hallowed halls, I couldn't help but feel a deep appreciation for the power of art to transcend time and connect humanity.
Address: 465 Huntington Ave, Boston, MA



These attractions offer a diverse range of experiences, from exploring historical sites and cultural landmarks to enjoying the natural beauty of Massachusetts. Make sure to plan your itinerary accordingly to make the most of your visit!

Insider's Guide
20 Local Tips for an Unforgettable Trip
Here are 20 local tips for an unforgettable trip to Massachusetts:
Explore the historic streets of Boston's Beacon Hill neighborhood.
Indulge in fresh seafood at the vibrant Quincy Market in Boston.
Take a scenic drive along Cape Cod's picturesque coastline.
Immerse yourself in American history at the iconic Plymouth Rock.
Wander through the charming streets of Salem and learn about its witch trials.
Visit the peaceful Walden Pond, where Henry David Thoreau found inspiration.
Enjoy a leisurely stroll along the Freedom Trail in Boston.
Take a ferry to Martha's Vineyard and soak in its idyllic island atmosphere.
Hike to the summit of Mount Greylock for breathtaking views of the Berkshires.
Explore the eclectic art scene in Northampton, known for its vibrant galleries.
Discover the natural beauty of the Cape Cod National Seashore.
Catch a performance at the renowned Tanglewood Music Center in Lenox.
Embark on a whale-watching tour in Provincetown.
Sample delicious local brews on a brewery tour in the Boston area.
Visit the historic Harvard University campus in Cambridge.
Attend the lively St. Patrick's Day Parade in South Boston.
Experience the charm of Nantucket's cobblestone streets and quaint shops.
Discover the literary legacy of Concord, home to authors like Louisa May Alcott and Ralph Waldo Emerson.
Explore the vibrant arts scene in the culturally rich city of Worcester.
Take a leisurely drive through the scenic Mohawk Trail in Western Massachusetts.
These local tips will help you make the most of your trip to Massachusetts, ensuring an unforgettable experience filled with history, natural beauty, and cultural delights.


I
Some of the stones are limestone quarried from near the site, but the larger granite stones came from Aswan, over 500