Unveiling the Hidden Gems
Journeying Through Oklahoma's Heartland
Join me on an exhilarating expedition through the captivating landscapes of Oklahoma State!
As an avid traveler and passionate explorer, I've embarked on an unforgettable journey, uncovering the hidden treasures and must-visit destinations that this enchanting state has to offer. Through my blog, I meticulously share my firsthand experiences of wandering through the majestic mountains, traversing the winding rivers, and immersing myself in the vibrant culture of Oklahoma.
From the buzzing urban allure of Oklahoma City to the serene serenades of nature in the Great Plains, I invite you to come along and discover the awe-inspiring sights and captivating stories that make Oklahoma State an extraordinary travel destination.

Here is a list of 15 must-see places and attractions in Oklahoma State:.

Written by: Emily Mitchell


A Heartfelt Tribute
Oklahoma City National Memorial & Museum
Embark on a poignant journey at the Oklahoma City National Memorial & Museum, a must-visit destination that pays homage to the victims of the tragic Oklahoma City bombing.
As I stood before the memorial, the serenity of the Reflecting Pool and the hauntingly beautiful Field of Empty Chairs overwhelmed me with emotion. Walking through the museum, I gained a deeper understanding of the devastating event through thought-provoking exhibits and personal stories.
This memorial and museum stand as a testament to resilience and remembrance, inviting visitors to honor the past while embracing hope for the future.
Address: 620 N Harvey Ave, Oklahoma City, OK
Nature's Majestic Playground
Wichita Mountains Wildlife Refuge
Prepare to be captivated by the untamed beauty of the Wichita Mountains Wildlife Refuge, a must-visit destination that transports you to a world of stunning landscapes and abundant wildlife.
As I embarked on the hiking trails, I found myself surrounded by breathtaking vistas, from rugged mountains to serene lakes. The refuge is home to a diverse range of animals, including bison, elk, and prairie dogs, offering unforgettable wildlife encounters.
One of the highlights was conquering Mount Scott, where panoramic views rewarded my efforts. This refuge is a nature lover's paradise, inviting you to explore and connect with the great outdoors.
Address: 32 Refuge Headquarters Road, Indiahoma, OK
Bricktown
Where Vibrant Energy Meets Urban Charm
Step into the vibrant heartbeat of Oklahoma City at Bricktown, a must-visit entertainment district that brims with excitement and charm.
This bustling neighborhood offers an array of delights, from eclectic restaurants serving mouthwatering cuisine to trendy shops where you can find unique treasures. As the sun sets, Bricktown transforms into a nightlife haven, with live music pouring from vibrant venues and cheerful laughter filling the air. Strolling along the picturesque canal, I marveled at the captivating blend of modern architecture and historic charm. Bricktown is the perfect destination for those seeking a dynamic urban experience with a touch of nostalgia.
Address: Located in downtown Oklahoma City, Oklahoma City, OK
An Art Lover's Haven
Philbrook Museum of Art
Prepare to be immersed in a world of artistic wonders at the Philbrook Museum of Art, a must-visit destination that astounds with its impressive collection and breathtaking surroundings.
Housed within a magnificent Italian Renaissance-style villa, this museum seamlessly blends architecture and art, creating a harmonious experience for visitors. As I wandered through the galleries, I marveled at the diverse range of artworks, from classic masterpieces to contemporary creations. The lush gardens and serene outdoor spaces further enhanced the enchantment, offering moments of tranquility amidst the artistic splendor.
Philbrook Museum of Art is an absolute delight for culture enthusiasts and aesthetes alike.
Address: 2727 S Rockford Rd, Tulsa, OK


The Gathering Place
Where Fun and Nature Converge
Prepare to be swept away by the enchanting wonders of The Gathering Place, a must-visit world-class riverfront park that offers an unparalleled experience of fun and nature.
As I stepped into this captivating oasis, I was greeted by sprawling playgrounds, inviting gardens, and an array of sports courts that beckoned both the young and the young at heart.
Interactive attractions engaged visitors of all ages, fostering a sense of exploration and discovery. Whether I was strolling along the scenic trails or enjoying a picnic by the river, The Gathering Place was a sanctuary of serenity and joy, providing a perfect escape from the bustling world.
Address: 2650 S John Williams Way E, Tulsa, OK
The Nostalgic Journey
Exploring Route 66

Embark on an unforgettable journey down the iconic Route 66, immersing yourself in a nostalgic adventure that captures the essence of America's storied past.
As I traversed this historic highway, I was transported back in time, passing through charming towns and witnessing quirky roadside attractions that pay homage to a bygone era.
Classic diners awaited me with hearty comfort food and vintage ambiance, inviting me to savor a taste of Americana. Each stop along the way unveiled a unique piece of Route 66's captivating history, leaving me with cherished memories and a renewed appreciation for this legendary road.
Address: Route 66 spans across multiple locations throughout Oklahoma State
Immerse Yourself in the Wild West
National Cowboy & Western Heritage Museum

Embark on an extraordinary journey through the captivating history and vibrant culture of the American West at the National Cowboy & Western Heritage Museum.
As I stepped into this remarkable institution, I was greeted by a treasure trove of art and exhibits that showcased the spirit of the West.
From awe-inspiring paintings and sculptures to immersive displays depicting the lives of cowboys, Native Americans, and pioneers, the museum transported me back to a bygone era.
Each gallery offered a captivating narrative, allowing me to delve into the rich heritage and untamed beauty of the West. This museum is a must-visit for anyone seeking to embrace the true essence of the American frontier.
Address: 1700 NE 63rd St, Oklahoma City, OK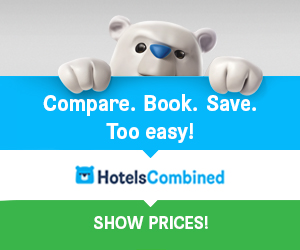 Nature's Oasis
Chickasaw National Recreation Area

Discover a hidden gem in the heart of Oklahoma State at Chickasaw National Recreation Area, a must-visit haven that seamlessly blends natural beauty with recreational opportunities.
As I explored the park, I encountered rejuvenating mineral springs, each with its own unique qualities and rumored healing properties.
The diverse network of hiking trails led me through enchanting forests and serene landscapes, offering glimpses of wildlife along the way. Swimming in the crystal-clear waters, casting a line for fishing, or enjoying a leisurely boat ride on one of the park's picturesque lakes, I immersed myself in nature's embrace.
Chickasaw National Recreation Area is an idyllic retreat for outdoor enthusiasts and those seeking tranquility amidst breathtaking surroundings.
Address: 1008 W 2nd St, Sulphur, OK
Unleash Your Inner Scientist
Science Museum Oklahoma

Prepare for an exhilarating adventure at Science Museum Oklahoma, a must-visit destination that invites visitors of all ages to delve into the wonders of science, technology, and creativity.
From the moment I stepped inside, I was captivated by the hands-on exhibits that brought scientific concepts to life.
Engaging in interactive experiments, I discovered the power of electricity, explored the mysteries of the universe, and unleashed my imagination in the creative workshops.
Whether I was launching rockets or marveling at the marvels of robotics, the museum sparked curiosity and ignited a passion for learning. Science Museum Oklahoma is a thrilling experience that combines education and fun, making it an absolute must for science enthusiasts and curious minds.
Address: 2020 Remington Pl, Oklahoma City, OK
Nature's Serenity
Myriad Botanical Gardens

Escape the hustle and bustle of the city and find solace in the tranquil oasis of Myriad Botanical Gardens, a must-visit destination that envelops visitors in the soothing embrace of nature.
As I wandered through the gardens, I was greeted by vibrant bursts of colors and the delicate fragrances of flowers in bloom.
The tropical conservatory transported me to lush rainforests, while the children's area sparked the imaginations of little explorers.
Whether I sought a peaceful retreat or a place for family fun, Myriad Botanical Gardens provided the perfect balance of serenity and joy, reminding me of the beauty and tranquility that nature can offer.
Address: 301 W Reno Ave, Oklahoma City, OK


Untamed Beauty
Tallgrass Prairie Preserve
Immerse yourself in the untouched splendor of Tallgrass Prairie Preserve, a must-visit destination that transports you to a world of natural wonders and untamed wildlife.
As I ventured through this vast expanse of prairie, I marveled at the endless sea of grasses swaying in the wind, painting a mesmerizing landscape. Bison, majestic symbols of the American West, roamed freely, while other wildlife gracefully inhabited their native habitat. This preserve stands as a testament to the resilience of the tallgrass prairie ecosystem, offering a glimpse into a vanishing world and reminding us of the importance of conservation.
Address: 15316 County Rd 4201, Pawhuska, OK
Opulence and Legacy
Marland Estate Mansion
Step into the opulent world of E.W. Marland at the Marland Estate Mansion, a must-visit destination that embodies the grandeur of Oklahoma's oil boom era. This magnificent mansion, once owned by the oil tycoon himself, offers a captivating glimpse into a bygone era of wealth and influence.
As I embarked on a guided tour, I was transported to a time of lavish parties, elegant decor, and intricate craftsmanship. The mansion's architecture, adorned with stunning details, reflected Marland's flamboyant taste.
Exploring the estate's rooms, I unraveled the fascinating stories of a man whose legacy shaped the state's history. Marland Estate Mansion is a true gem, offering a window into the past and a testament to the spirit of Oklahoma.
Address: 901 Monument Rd, Ponca City, OK


Journey through the Great Plains
Museum of the Great Plains

Embark on an immersive exploration of the rich tapestry of the Great Plains region at the Museum of the Great Plains, a must-visit destination that celebrates the history, culture, and natural environment of this remarkable area. With each exhibit, I discovered captivating stories of pioneers, Native American tribes, and the unique landscapes that define the Great Plains.
From interactive displays that transported me back in time to hands-on activities that deepened my understanding of the region's ecology, the museum offered an engaging and educational experience for visitors of all ages.
Museum of the Great Plains is a gateway to the wonders and heritage of the Great Plains, leaving me with a profound appreciation for this diverse and vibrant region.
Address: 601 NW Ferris Ave, Lawton, OK
Preserving the West
Gilcrease Museum

Indulge in a captivating journey through the rich artistic heritage of the American West at the Gilcrease Museum, a must-visit destination that houses a vast collection of Western American art, including Native American artwork and artifacts.
Stepping into the museum, I was immediately immersed in a world of stunning landscapes, intricate Native American crafts, and powerful depictions of Western life. The museum's impressive collection, carefully curated and beautifully displayed, provided an opportunity to delve into the cultural and artistic legacy of the West.
Gilcrease Museum is a treasure trove of inspiration and a testament to the enduring spirit of the American frontier.
Address: 1400 N Gilcrease Museum Rd, Tulsa, OK
Nature's Paradise
Beavers Bend State Park

Embark on an enchanting journey into the heart of nature at Beavers Bend State Park, a must-visit destination that captivates with its breathtaking scenery and abundant recreational opportunities.
As I ventured into the park, I was surrounded by lush forests, pristine rivers, and a network of hiking trails that led to awe-inspiring vistas. Rustic cabins offered a cozy retreat amidst the tranquility of nature. Adventurers can partake in boating and fishing on the serene lakes, while wildlife enthusiasts can spot deer and various bird species. Beavers Bend State Park is a haven for outdoor enthusiasts seeking solace and adventure in Oklahoma's pristine landscapes.
Address: 4350 S, OK-259A, Broken Bow, OK


Insider's Guide
20 Local Tips for an Unforgettable Trip
Here are 20 tips and recommendations from locals for a trip to Oklahoma State.

Explore the breathtaking landscapes of the Wichita Mountains Wildlife Refuge and hike to the top of Mount Scott for panoramic views.
Don't miss the National Cowboy & Western Heritage Museum in Oklahoma City, showcasing the rich cowboy history and culture of the state.
Visit the Myriad Botanical Gardens in Oklahoma City, a tranquil oasis with beautiful gardens, a stunning conservatory, and a playful children's area.
Experience the vibrant nightlife and live music scene in the Bricktown Entertainment District in Oklahoma City.
Take a scenic drive along the Talimena National Scenic Byway to witness stunning fall foliage.
Indulge in mouthwatering barbeque at some of the state's legendary BBQ joints, such as Leo's BBQ in Oklahoma City or Burn Co. BBQ in Tulsa.
Explore the charming historic district of Guthrie, known for its Victorian architecture and antique shops.
Attend a live performance at the Oklahoma City Ballet or the Tulsa Performing Arts Center for a dose of cultural enrichment.
Discover the Native American heritage at the Chickasaw Cultural Center in Sulphur, featuring exhibits, traditional crafts, and cultural demonstrations.
Catch an Oklahoma City Thunder NBA basketball game or a Tulsa Drillers minor league baseball game for some sports excitement.
Learn about the tragic history of the Oklahoma City Bombing at the Oklahoma City National Memorial & Museum.
Embark on a river cruise along the mighty Arkansas River in Tulsa to admire the city skyline from a unique perspective.
Visit the Philbrook Museum of Art in Tulsa, housed in a beautiful Italian Renaissance villa and featuring an impressive collection of artwork.
Explore the unique rock formations and hiking trails at Red Rock Canyon State Park.
Take a leisurely stroll through the historic and artistic Paseo Arts District in Oklahoma City, filled with galleries, boutiques, and cafes.
Enjoy water sports and fishing at the scenic Broken Bow Lake in the southeastern part of the state.
Taste local craft beers at breweries like Prairie Artisan Ales in Tulsa or Coop Ale Works in Oklahoma City.
Immerse yourself in the history of the American West at the National Cowboy Symposium & Celebration in Lubbock, Texas (just across the border).
Attend the Oklahoma State Fair in Oklahoma City for a fun-filled day of rides, games, live entertainment, and delicious fair food.
Don't forget to try the state's signature dish, chicken-fried steak, at classic diners like Cheever's Café in Oklahoma City or Clanton's Café in Vinita.
Remember to check for any updated information or specific attractions/events before your trip to ensure a smooth and enjoyable experience.:


I
Some of the stones are limestone quarried from near the site, but the larger granite stones came from Aswan, over 500